Full Exterior Renovation in Chilliwack
The homeowners wanted a completely new look for the exterior of their house along with some interior renovations. Their home is now built for outdoor entertaining and cozy nights in with four fireplaces and custom decks. After a design and planning stage, the renovation took 5.5 months and stayed on budget.
This renovation included a full exterior replacement, including all siding, gutters, doors and windows plus a new deck and roof. We added two custom outdoor fireplaces, feature stairs, new asphalt driveway and a large patio. All outdoor electrical, gas and water fixtures were replaced and upgraded along with a new exterior lighting design. 
Inside we installed two new custom fireplaces complete with concrete finish and custom-fabricated firewood storage, new air conditioning plus some drywall, paint and trim.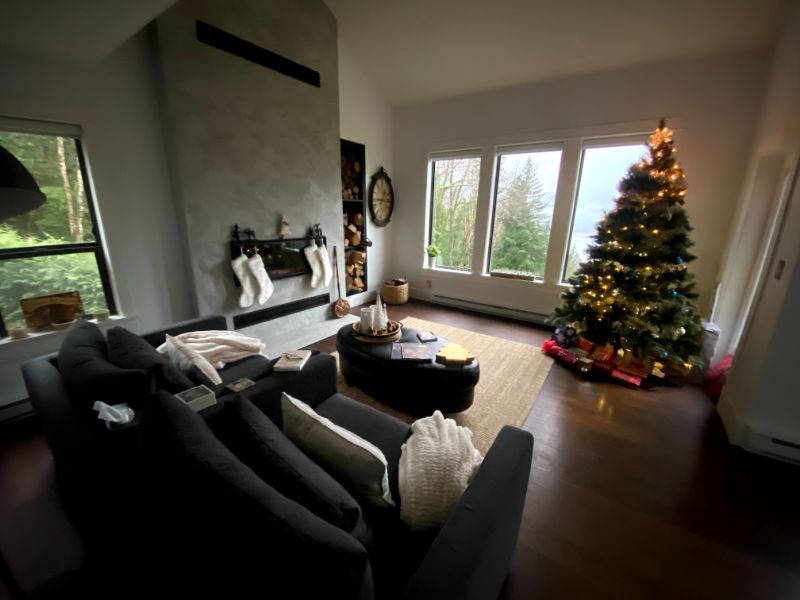 Exterior Renovation
All the siding was replaced with Board and Batten cement board siding. We removed the troublesome built-in gutters, changed profile of roof overhang and installed modern high-flow aluminum gutters.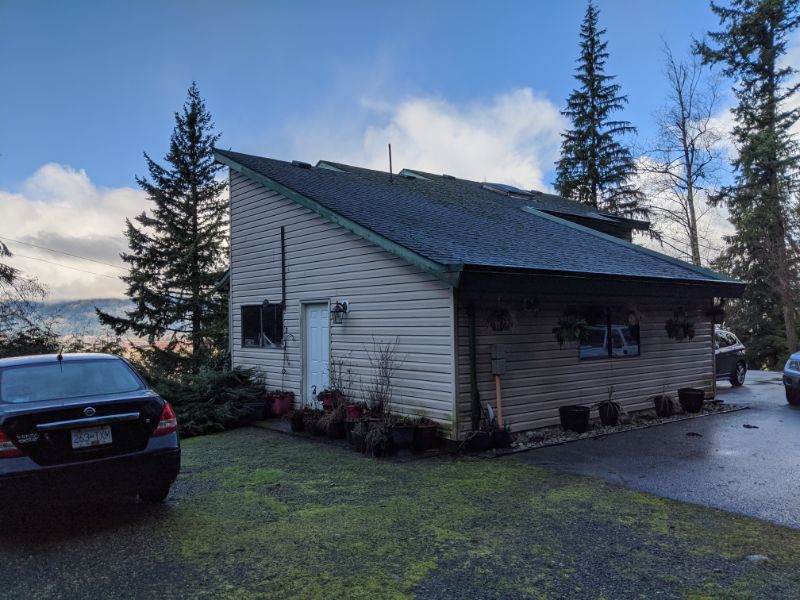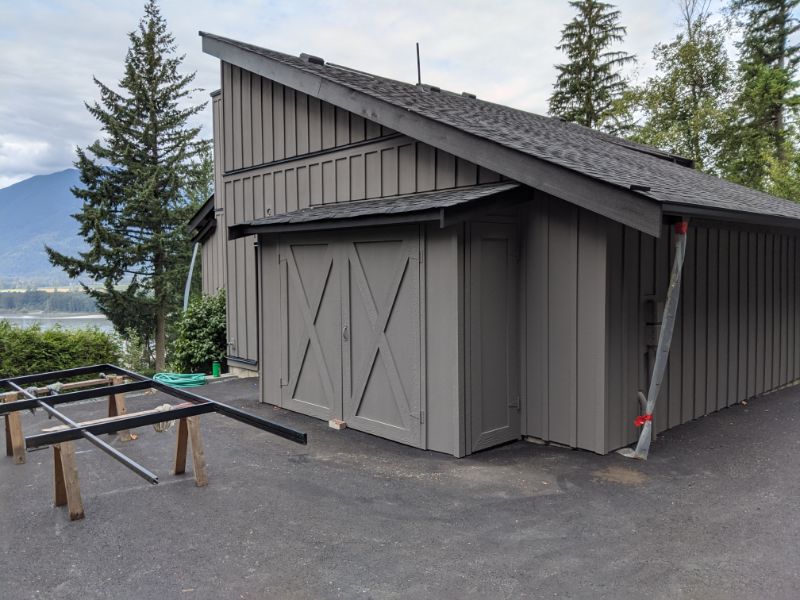 Deck Renovation
While renovating this patio we found extensive structural rot and repaired and rebuilt it. The deck was resurfaced and we added a custom rough fir patio cover and fireplace. We added three retaining walls to create a larger patio area and driveway area and added 9 foot feature concrete stairs with custom nosing detail.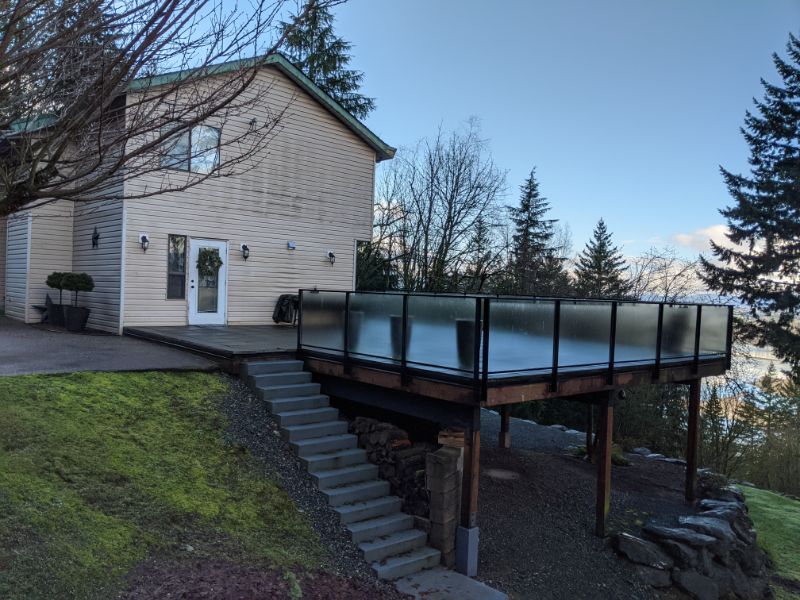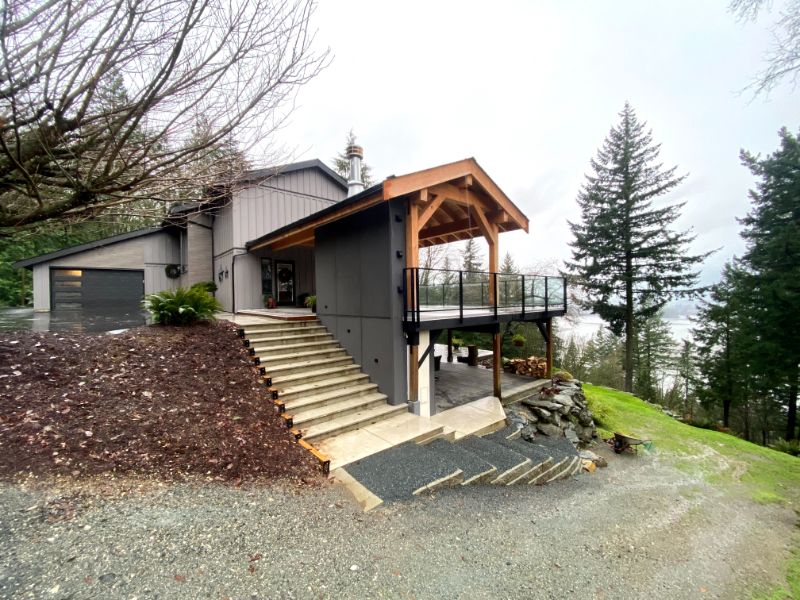 Upper Deck Patio

This showpiece outdoor patio structure features rough-cut 8×16 fir beams atop 8×8 posts. Custom lighting and chandeliers hang from the hand-cut exposed fir rafters with pine soffit. The integrated custom outdoor wood burning fireplace is completed with a modern cement board enclosure, gas log-lighter and custom fabricated, powder-coated steel firewood boxes and floating hearth.
Lower Patio Makeover

We installed 1300 square feet of concrete pavers on the lower deck and created another entertaining space with a custom fireplace.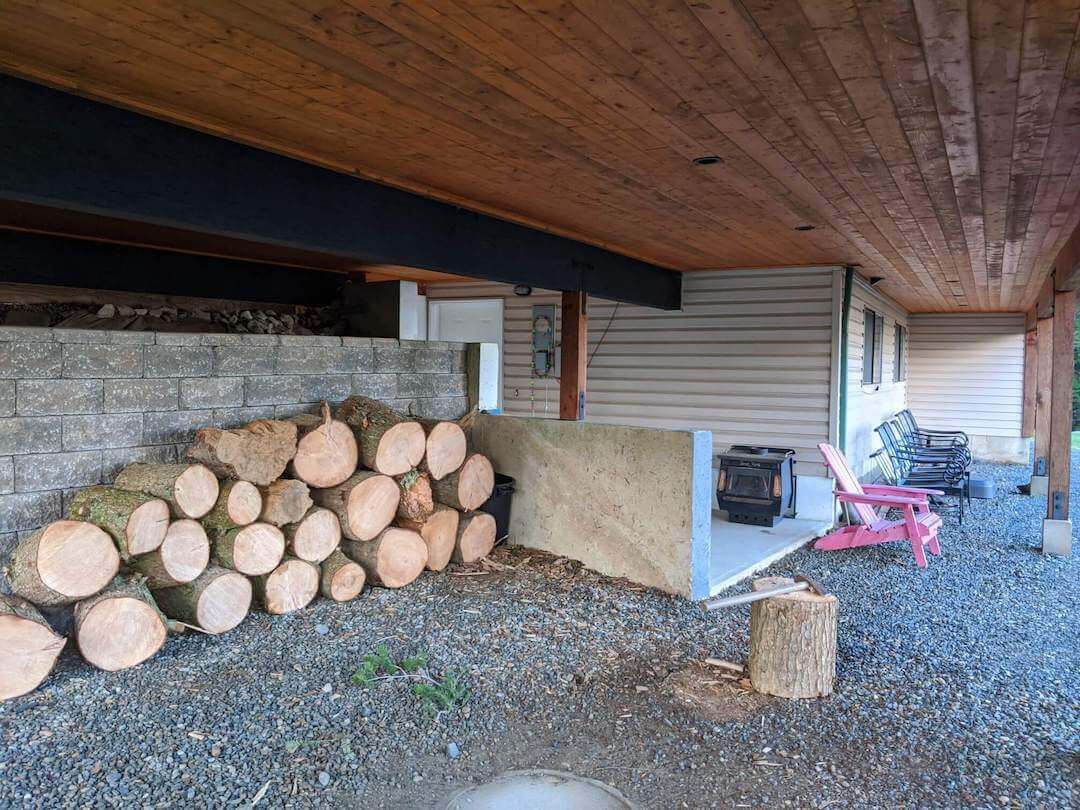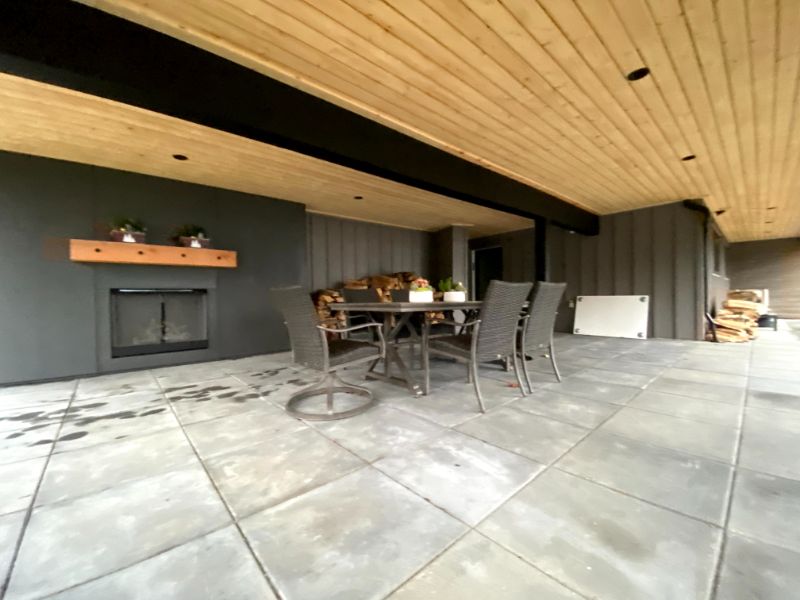 Back of House View

Here you can see what the back side of the house looks like with the updating glass railings and concrete pavers.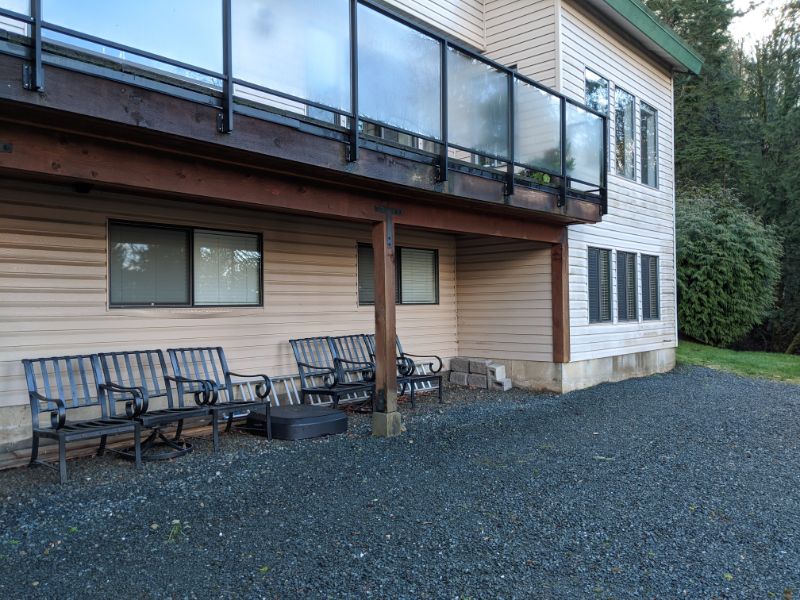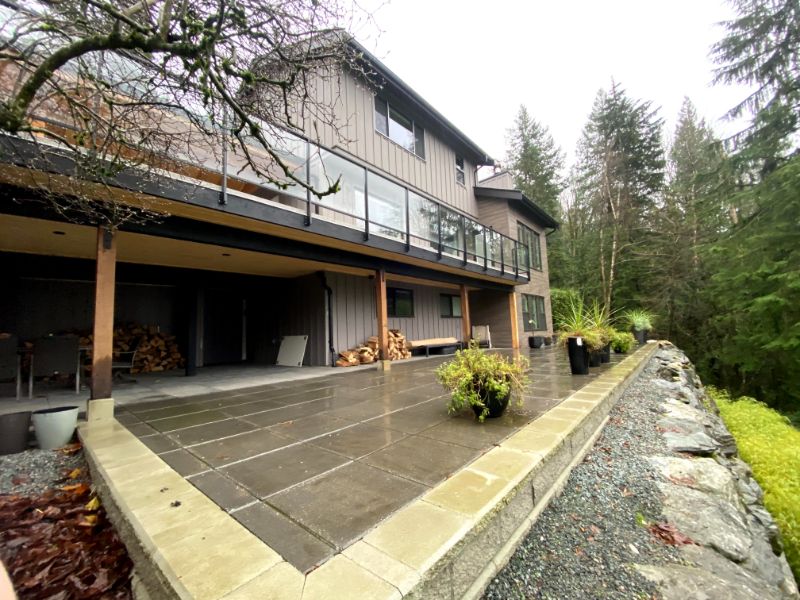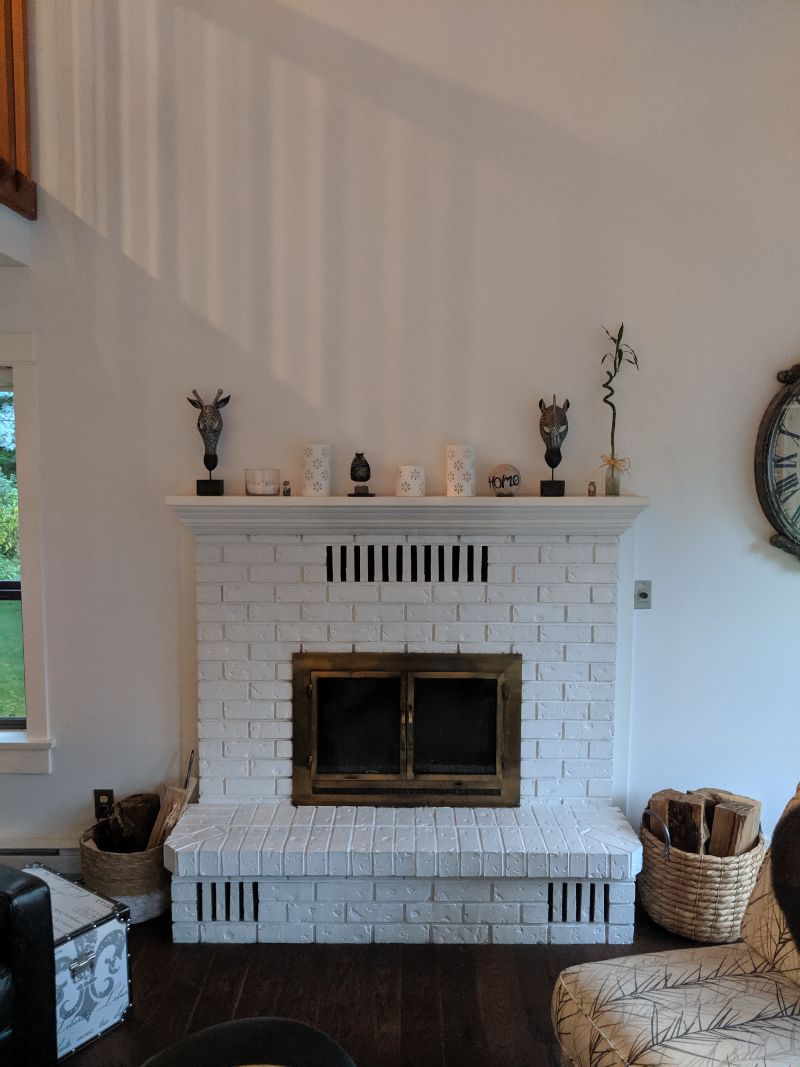 Interior Fireplace Replacement
This custom wood burning interior fireplace features a modern linear design with a 14' high enclosure with a custom cement finish. A fabricated, powder-coated steel 3 section firewood storage box insert was built into the wall.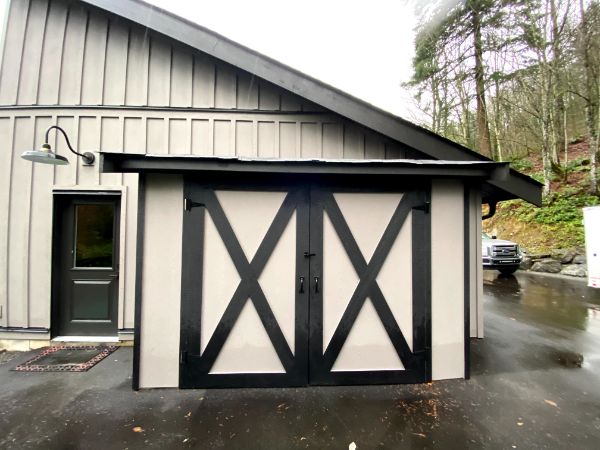 Garbage Shed
We built a shed to store their garbage and outdoor maintenance tools, complete with power and motion activated lighting, and then finished it to match the house.
Ready to Renovate Your Home?
We love helping clients renovate their houses to make them their dream houses again. Contact us for a free no-obligation consultation to discuss how we can transform your house while working within your budget.
Abbotsford
Mission
Chilliwack
Langley