Whole House Renovation in Abbotsford
The homeowner had bought the house as a fixer upper and started demolition before realizing it was more work than he thought. He lived with a torn-up house for four years before getting a recommendation for Clearspan from a co-worker.
Once the month-long planning phase was over, the whole house renovation was completed in just 14 weeks. The renovation was completed under budget and ahead of schedule thanks to smart design choices and thinking outside the box. It also helped that the homeowner moved out during the renovation which allowed us to schedule trades for maximum efficiency.
The entire house was stripped to the studs and completely rebuilt with new insulation, drywall, paint, plumbing, windows and electrical upgrade. The kitchen was outfitted with new appliances and high-end custom-built cabinets by Art's Custom Woodcrafting for years of good use.
During the renovation we discovered that the foundation was collapsing as it had been improperly built over a septic tank. We repaired the foundation and installed a new septic tank.
The formerly two bedroom and single bathroom house was renovated to include three bedrooms and two bathrooms without increasing the square footage. The value of the house has now doubled, making the renovation a great return on investment as well as being a much more comfortable place to live.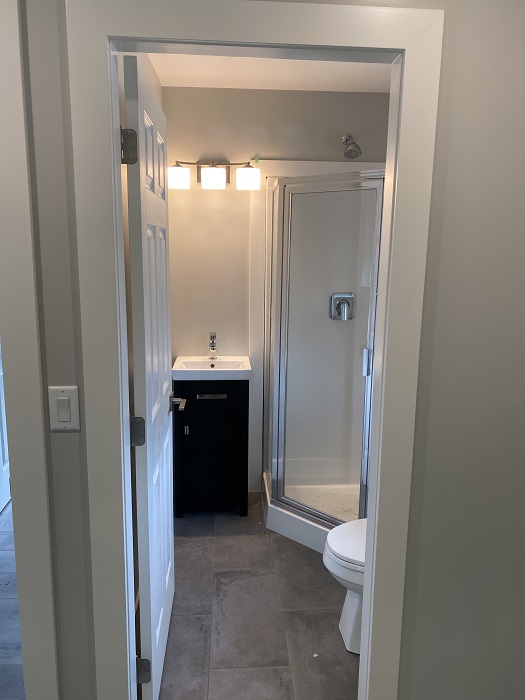 Before & After Kitchen Renovation Pictures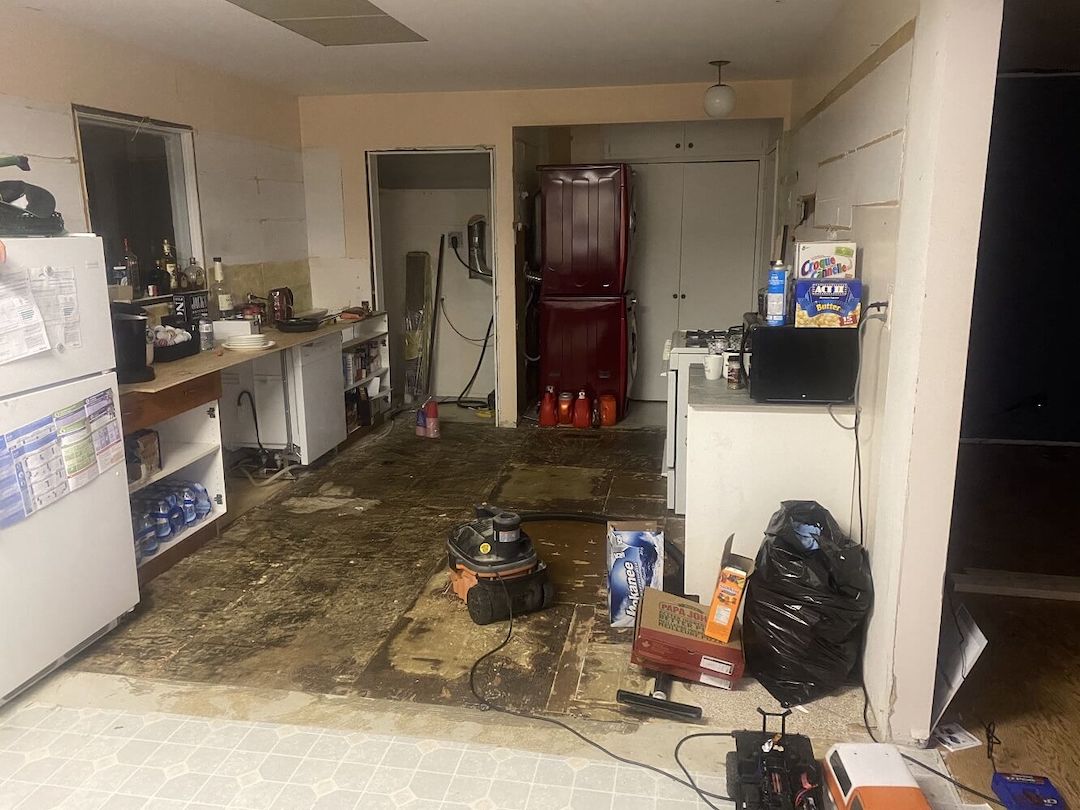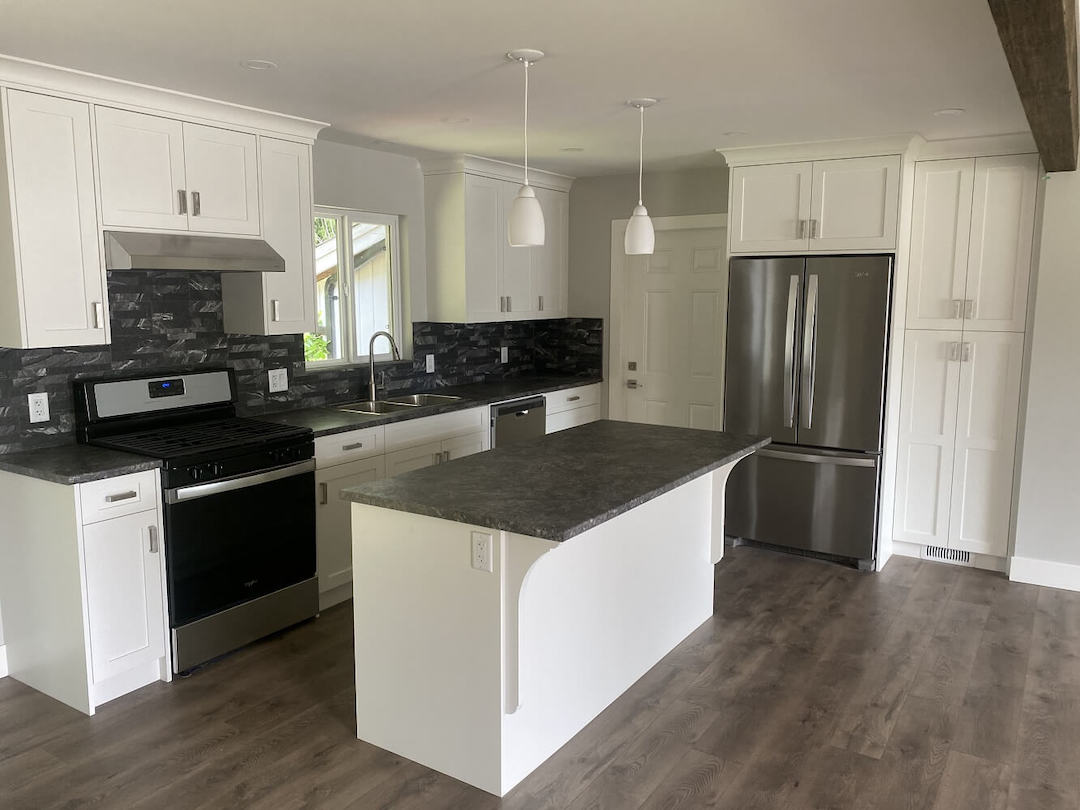 Before & After Mater Bedroom Renovation Pictures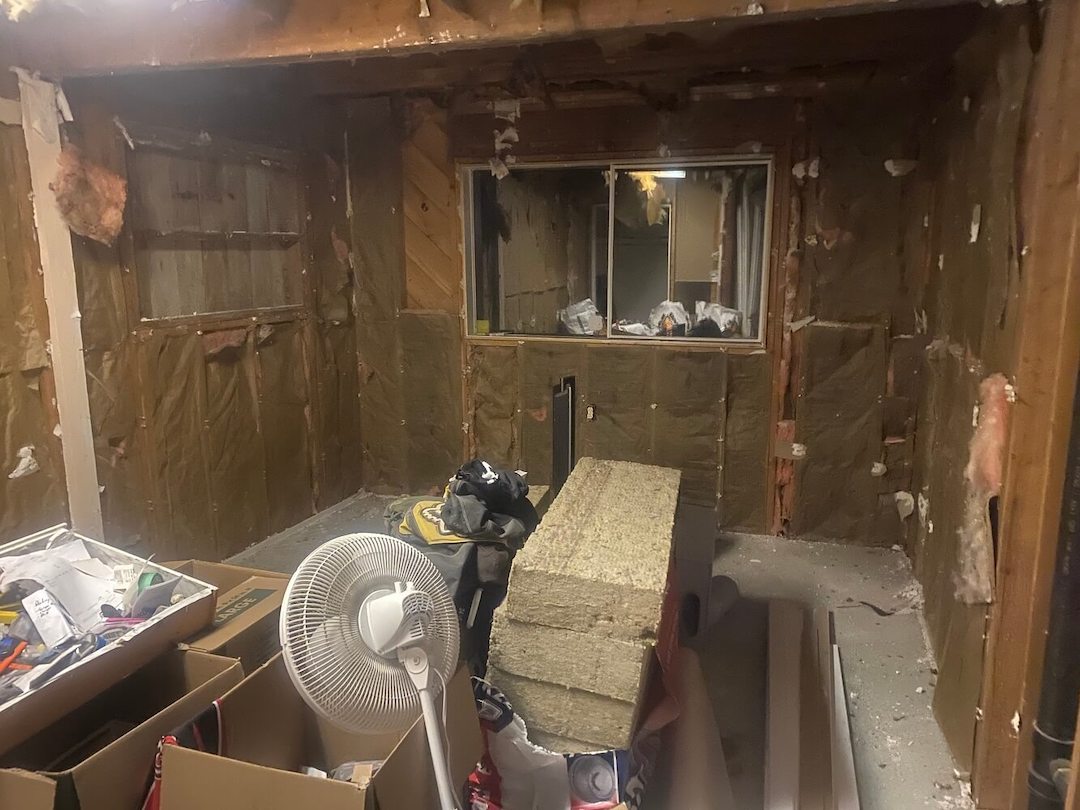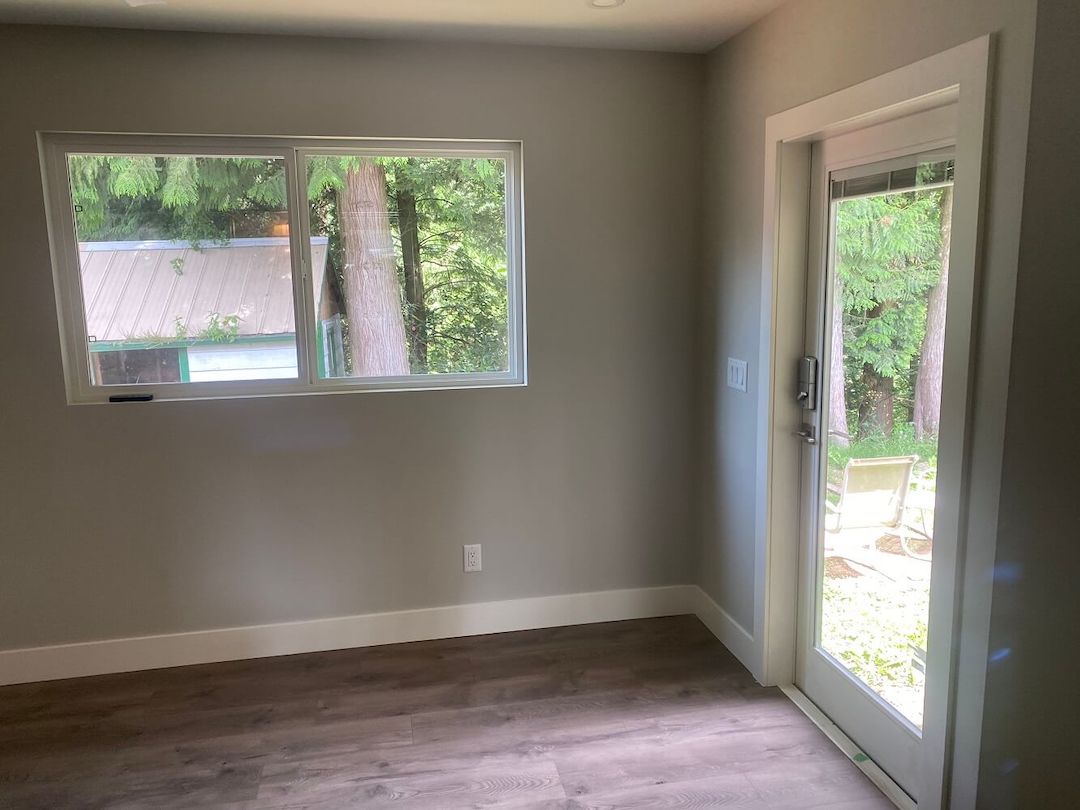 Bedroom Addition
We turned an under-utilized space into a third bedroom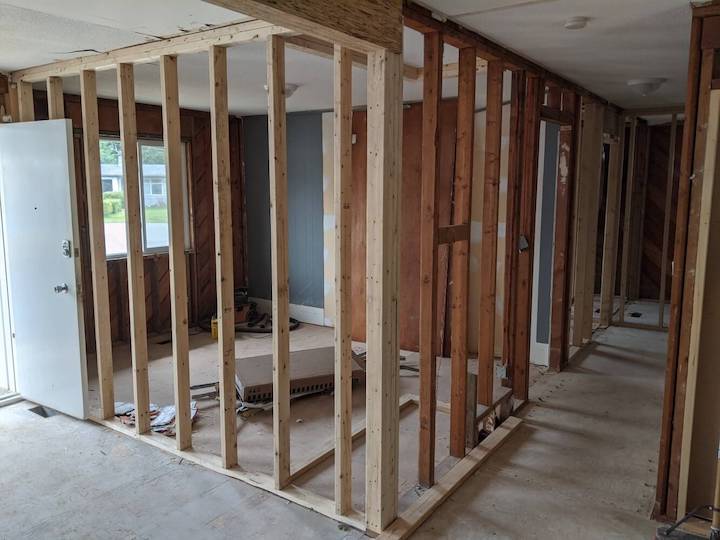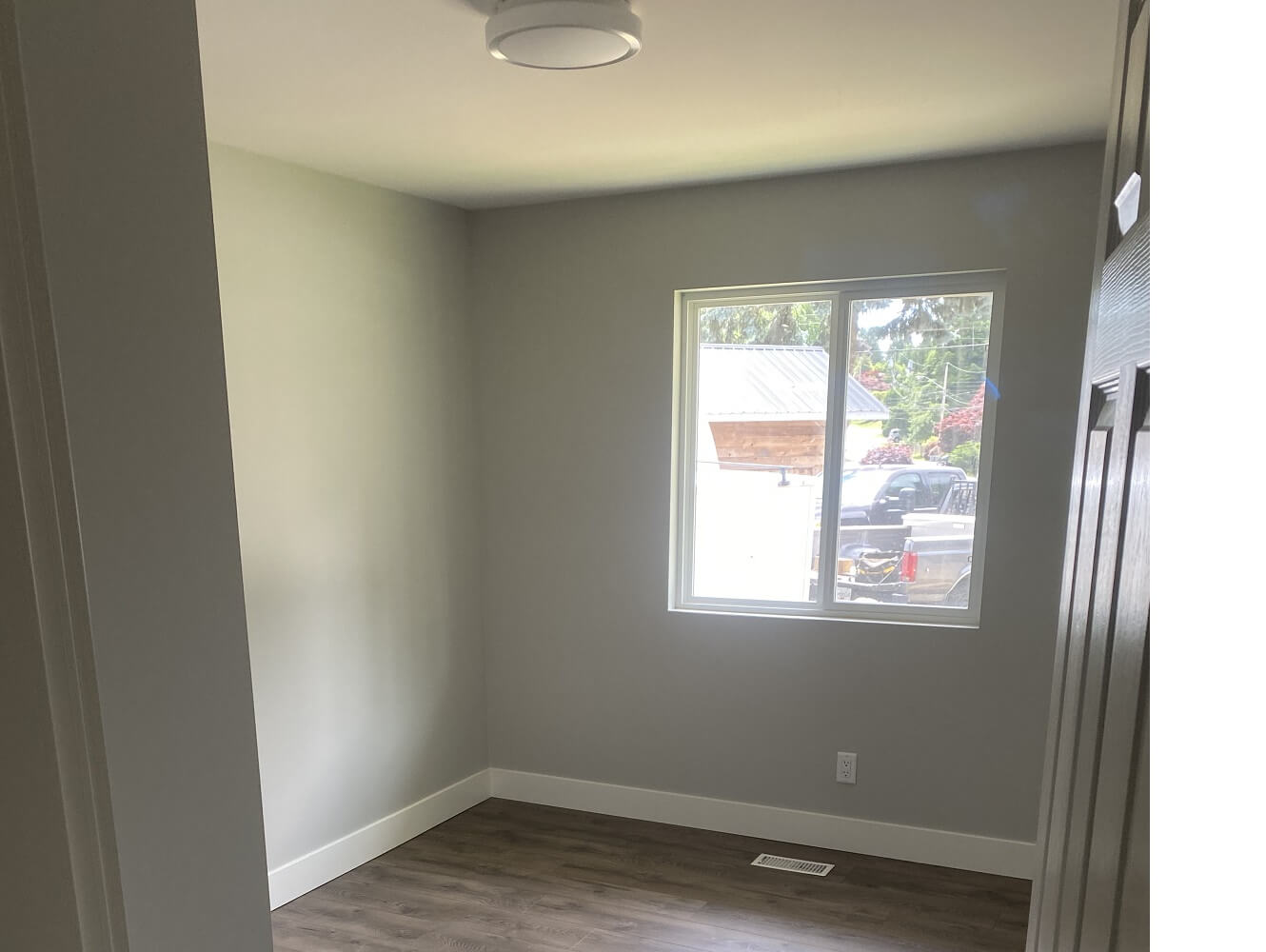 Ready to Renovate Your Home?
We love helping clients renovate their houses to make them their dream houses again. Contact us for a free no-obligation consultation to discuss how we can transform your house while working within your budget.
Abbotsford
Mission
Chilliwack
Langley