Master Bathroom Renovation in Abbotsford
This bathroom renovation turned the space into a high-end luxury bathroom. The entire bathroom was renovated to include a custom walnut vanity, mirror cabinet, quartz bathtub and frameless glass shower.
We replaced a window, removed the old poly B pipes and upgraded the plumbing. There was a drainage problem which turned out to be worse than expected and we had to replace the entire floor to replace the rotted wood. Despite the unforeseen complication, the project was completed on budget.
They did an amazing job. Everything was done on budget. Communication was excellent. Best of all the work was done impeccably. The best experience I've ever had with contractor.
Custom Vanity & Mirror Cabinet
The floating vanity was custom-made from solid walnut with a mitered 12" high quartz counter and wall mounted faucet. The full-length mirror contains two cabinets with charging stations.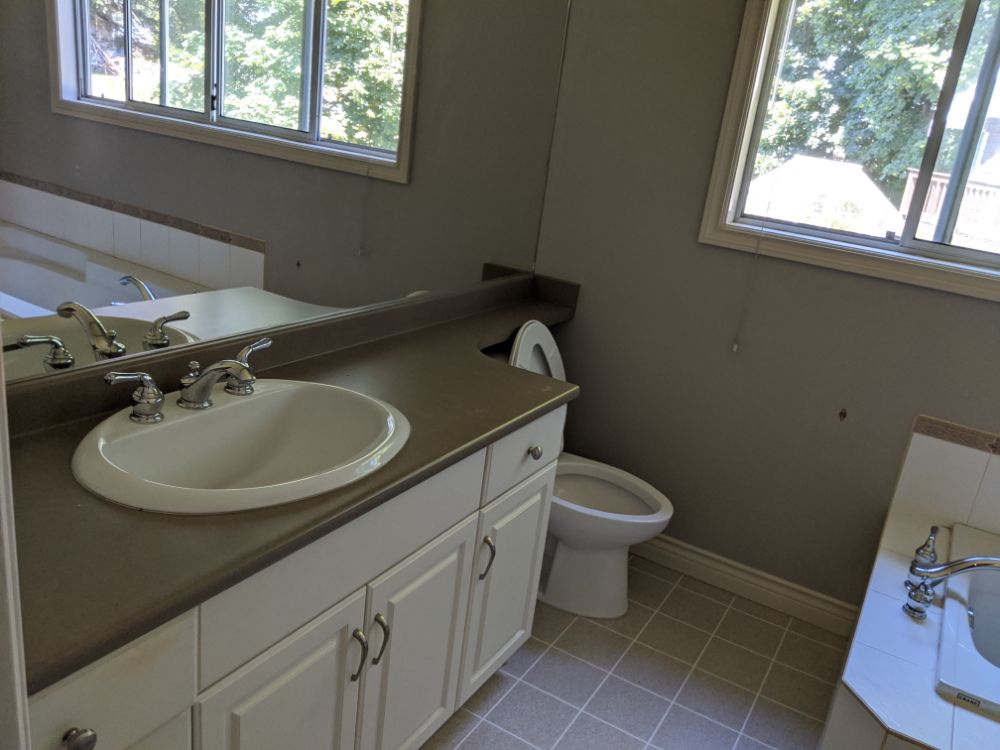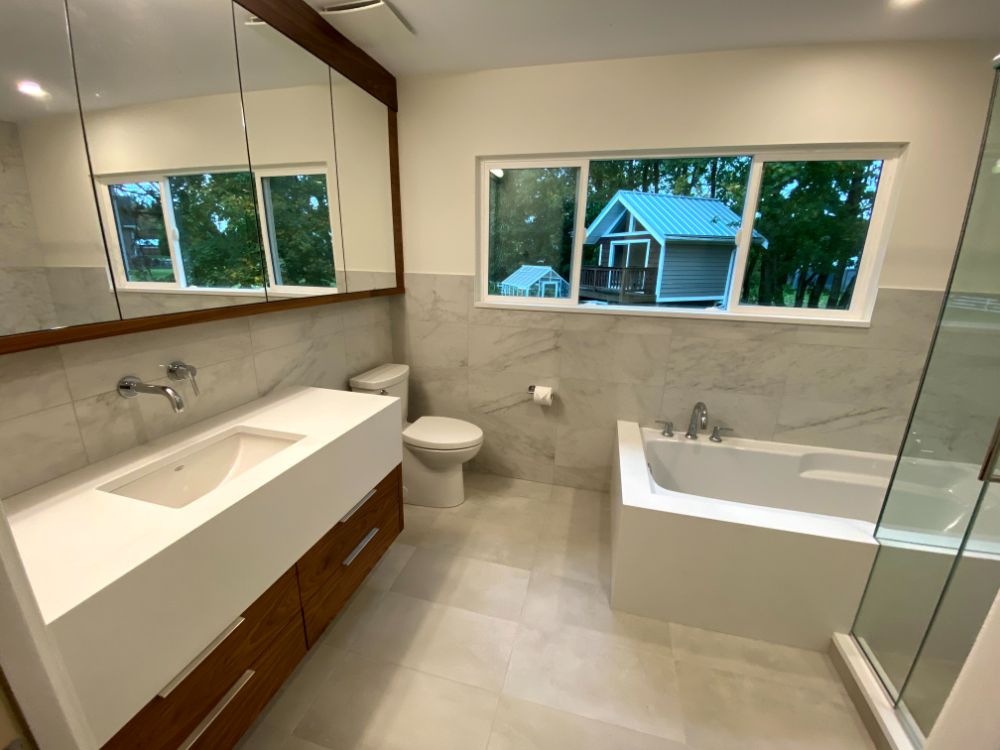 Quartz Bathtub
The tub surround was made of a solid piece of quartz. The old bathtub had a heating unit which we retained in the new bathtub for constant warmth.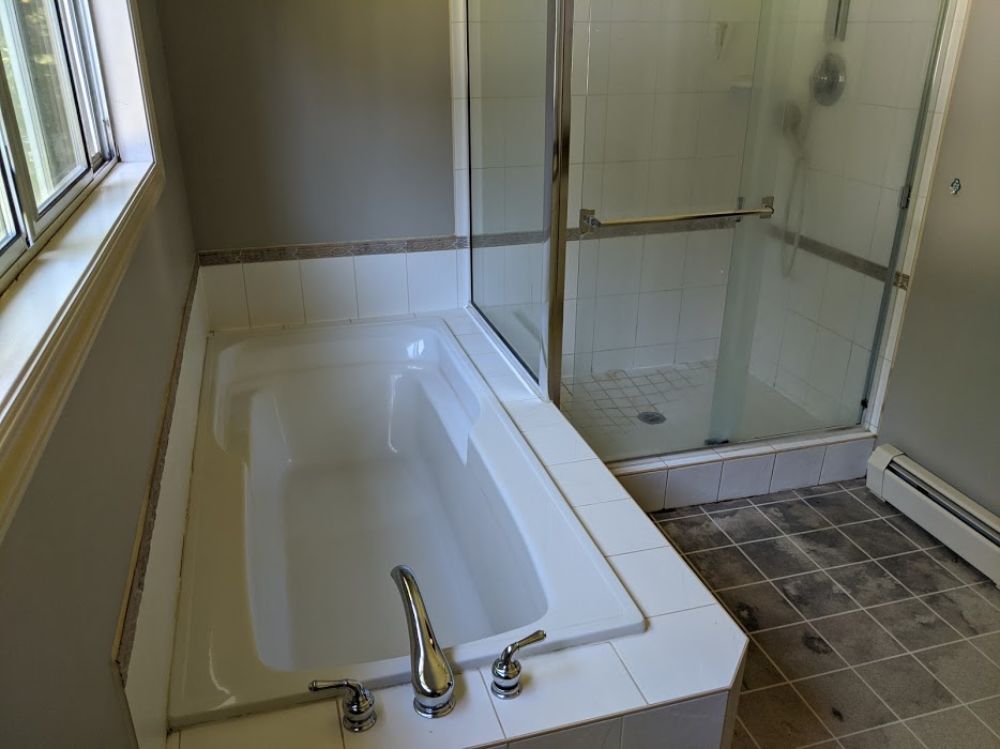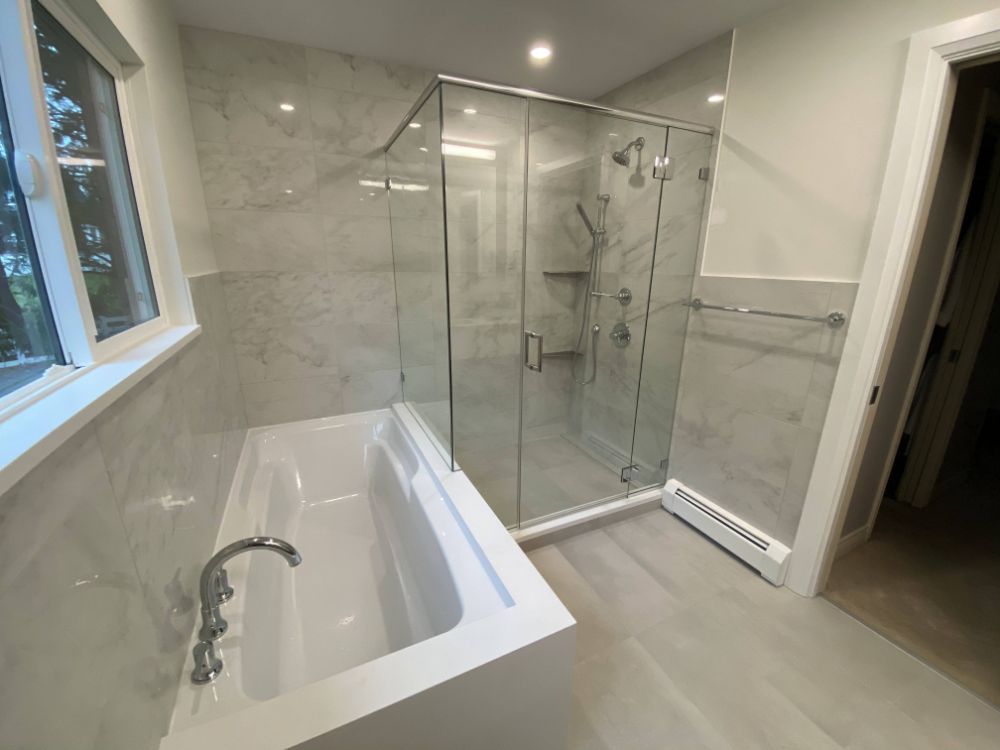 Ready to Renovate Your Home?
We love helping clients renovate their houses to make them their dream houses again. Contact us for a free no-obligation consultation to discuss how we can transform your house while working within your budget.
Abbotsford
Mission
Chilliwack
Langley